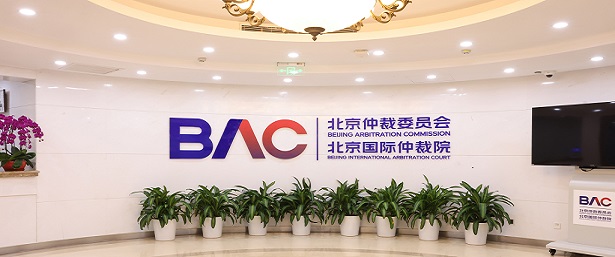 Deputy Secretary General Dr. Chen Fuyong attended the 7th Meeting of APRAG Members
---
Publish time: 2020-3-1 Contributor:Tong Yin
On January 15, 2020, the 7th Meeting of Asia Pacific Regional Arbitration Group (the "APRAG") Members was held in Bangkok, Thailand. The Beijing Arbitration Commission / Beijing International Arbitration Center (the "BAC") is an APRAG member, and Dr. Chen Fuyong, Deputy Secretary General of the BAC, attended this meeting on behalf of the BAC, accompanied by Mr. Yin Tong, Counsel of the BAC Business Development Division.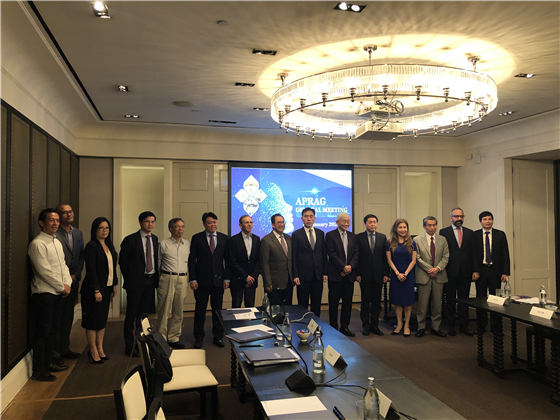 Group photo of representatives of APRAG members
At the beginning of the Meeting, the representative of Mr. M. Husseyn Umar, the current President of APRAG, presented a work summary of APRAG, reviewing its work of the past three years. Thereafter, representatives of APRAG members selected the new members of APRAG Committee. Dr. Pasit Asawawattanaporn, Managing Director of the Thailand Arbitration Center, was selected as the new President of APRAG, and Dr. Chen Fuyong was once again selected as the Vice President of APRAG.
The 7th Meeting of APRAG Members
The APRAG is a regional arbitration group founded in November 2004 in Sydney, Australia by 17 arbitration institutions in Asia-Pacific region. So far, it has attracted 49 arbitration institution members, with the aim of promotion of the cooperation between its members, and joint improvement of experience and level of arbitration within Asia-Pacific region. The BAC as a leading Chinese arbitration institution with certain influence worldwide will, as always, establish a professional exchange platform for arbitration practitioners from Asia-Pacific region and all over the world, endeavor to promote the application of arbitration in international commercial dispute resolution, and provide qualified and efficient dispute resolution services and legal guarantees to international economy and trade.
All disputes arising from or in connection with this contract shall be submitted to Beijing Arbitration Commission / Beijing International Arbitration Center for arbitration in accordance with its rules of arbitration. The arbitral award is final and binding upon both parties.