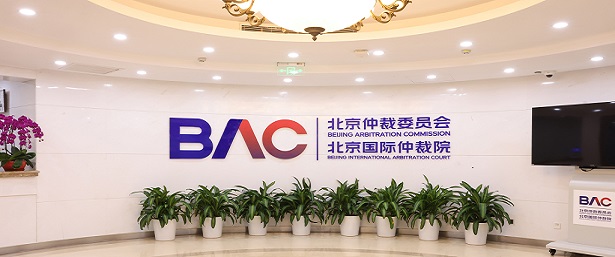 Welcome to International Dispute Resolution Conference 2019
---
Publish time: 2019-3-1 Contributor:WangWeiyi
International Dispute Resolution Conference 2019(Conference), the great event of dispute resolution in Asia-Pacific Region, will be held at Hong Kong Convention and Exhibition Centre on Wednesday, 17 April 2019. The 1-day Conference is jointly hosted by United Nations Commission on International Trade Law (UNCITRAL), Hong Kong Mediation Centre and International Dispute Resolution & Risk Management Institute. And it is also co-organized by Hong Kong Department of Justice and supported by Beijing Arbitration Commission/Beijing International Arbitration Center. We sincerely invite you to join this great meeting!
Please click on for more information: https://docs.google.com/forms/d/e/1FAIpQLScqBH0_-2b5kMnxXZbEoRrVvzc4idTxUuowpZdyVLlzxCVDQA/viewform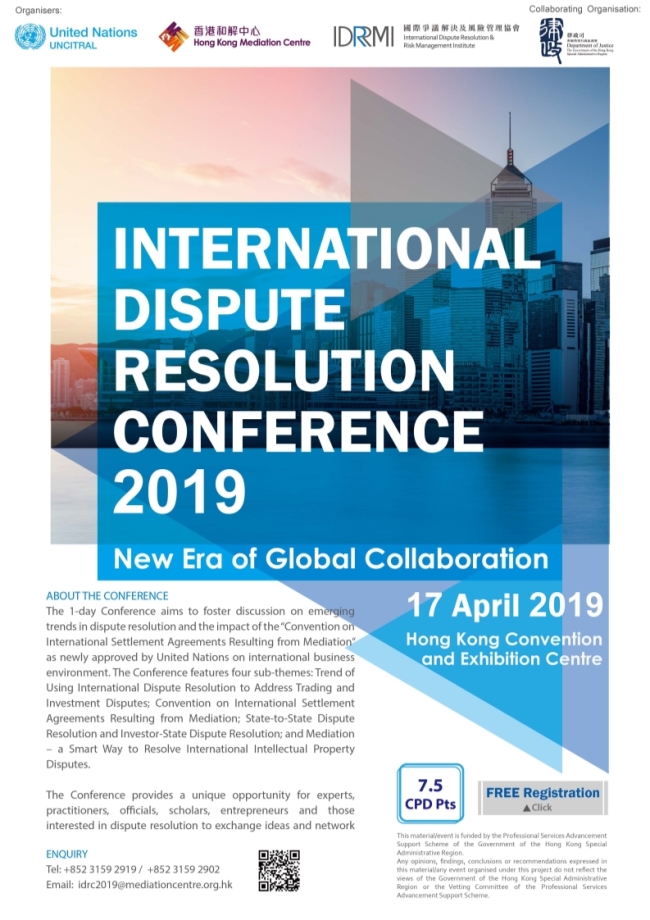 All disputes arising from or in connection with this contract shall be submitted to Beijing Arbitration Commission / Beijing International Arbitration Center for arbitration in accordance with its rules of arbitration. The arbitral award is final and binding upon both parties.