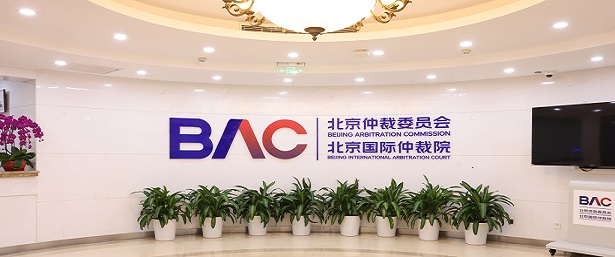 BAC-ICSID-PFCCL International Investment Arbitration Training Program Successfully Concluded
---
Publish time: 2021-10-8
On September 28 2021, the fourth session of the International Investment Arbitration Training Program organized by the Beijing Arbitration Commission / Beijing International Arbitration Center (the "BAC") jointly with the International Centre for Settlement of Investment Disputes (the "ICSID") and the Permanent Forum of China Construction Law (the "PFCCL") was successfully held. Being the last session of the Training Program, it has brought the whole Training Program to a successful conclusion.
The training program consists of four sessions. The first session was lectured by Ms. Meg Kinnear, Secretary General of the ICSID, who introduced the general information of the ICSID and how to initiate arbitration at the ICSID. The second session was focused on procedural matters such as the jurisdiction of the ICSID and the constitution of arbitral tribunal, which was lectured by Ms. Meg Kinnear jointly with Mr. Jonathan Chevry and Ms. Luisa F. Torres, Legal Counsels of the ICSID. The third session was lectured by Ms. Meg Kinnear and Mr. Alex B. Kaplan, Legal Counsel of the ICSID, on eight important procedural issues including written procedure and disclosure. The fourth session was by Ms. Meg Kinnear and Ms. Anna Holloway, Legal Counsel of the ICSID, on reform of investment arbitration, revision of the ICSID Arbitration Rules and enforcement of the ICSID arbitral awards.
The First Session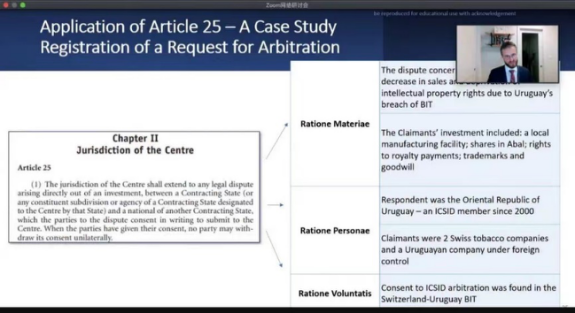 The Second Session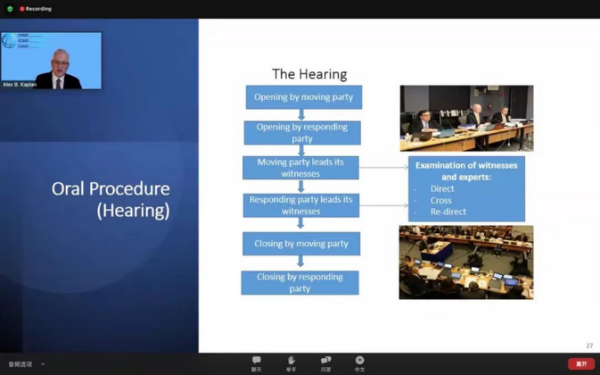 The Third Session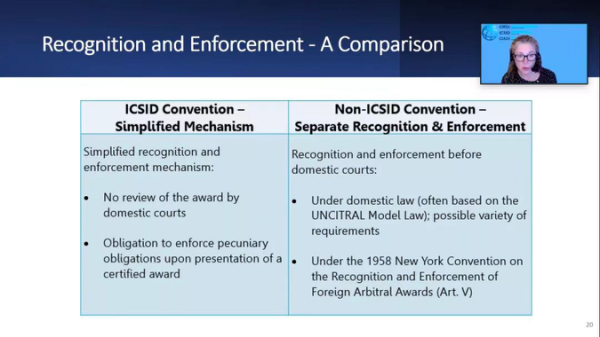 The Fourth Session
This month-long Training Program has attracted several hundreds of audiences both in China and abroad. From the lectures by experts of the ICSID and after-lecture exchanges, they have systematically learned the ICSID investment arbitration and dispute resolution framework and furthered their understanding of investment arbitration. With the successful conclusion of the Training Course, the BAC hereby extends its thanks to the ICSID and the PFCCL for their support and assistance, and also to the audiences for their active participation.
The BAC Rules for International Investment Arbitration was released in September 2019, and came into force on October 1 2019. With such Rules, the BAC looks forward to providing international investment arbitration services to parties from all over the world. The BAC will keep its values of independence, fairness, professionalism and high-efficiency, provide parties with qualified dispute resolution services globally, and build exchange platforms for Chinese and foreign scholars and practitioners. Professionals are welcome to continue to pay attention to various events organized by the BAC, and also to the BAC website and WeChat platform for more information.
All disputes arising from or in connection with this contract shall be submitted to Beijing Arbitration Commission / Beijing International Arbitration Center for arbitration in accordance with its rules of arbitration. The arbitral award is final and binding upon both parties.