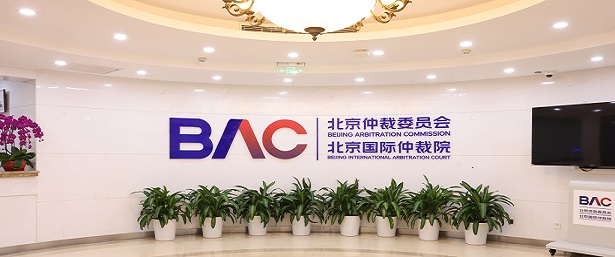 Annual Review on Sports Dispute Resolution in China (2020) An Introduction
---
Publish time: 2020-12-24 Contributor:Guo Cai
I. Overview and General Trend of Sports Law Development in China
In September 2020, the Annual Review on Sports Dispute Resolution in China (2020) was published, as the inaugural chapter dedicated to sport, of the Commercial Dispute Resolution in China: An Annual Review and Preview (hereinafter referred to as the "Annual Review") under the auspices of the Beijing Arbitration Commission / Beijing International Arbitration Centre (hereinafter referred to as "BAC/BIAC"). Since the Annual Review's inception in 2013, BAC/BIAC continuously updated foreign colleagues about the latest development of dispute resolution in China, notably by publishing the English version of the Annual Review and holding its signature event i.e., Annual Summit on Dispute Resolution in China over the past seven years. Over the years, BAC/BIAC's Annual Review series has been increasingly recognised across the globe, as the guidebook for dispute resolution in China, and a window for the international community to learn about China's arbitration developments. At domestic level, the project goes hand in hand with the internationalisation of the nation's burgeoning dispute resolution industry.
The most notable change to the 2020 edition of the Annual Review is the addition of a chapter solely dedicated to sports, i.e., the Annual Review on Sports Dispute Resolution in China (2020) (hereinafter referred to as the "Sports Chapter" or the "Chapter"), which offers Chinese-related sport dispute resolution an independent space of its own for in-depth analysis. Another innovation by the BAC/BIAC is, for the first time welcoming a foreign author to work with the Chapter's Chinese author, to summarise the major legal and policy documents concerning the Chinese sprots sector, and comment in detail, from a comparative legal perspective, on representative cases in Chinese sports that either occurred or were concluded in 2019.
As the Chinese sports industry continues to grow and with the increasing commercial interests at stake, the self-contained Chinese sports community is awakening to the significance of law in sport and giving more attention to legal issues in the industry. Athletes and coaches resort to courts or arbitration to protect their rights such as backpay due from a club that dissolves.
When their legal actions are getting lost in the procedural complexities, often caused by the competition between national court jurisdiction and the notion of sport autonomy, as well as the lack of understanding about such complexity (to which the Chapter attempted to offer some insights), the complainants sometimes find themselves no alternatives but to voice their grievance through media. There might be different attitudes towards taking grievances to media, but from an objective perspective, voicing out one's grievance is not something "bad" or to be avoided by all means – sometimes, it is the questionings and challenges that push for improvement, to enable necessary amendments to the imperfect rules so that they could be optimised and serve their purpose better.
In the United States, it was indeed the athletes' relentless legal pursuits for what they believe were right (e.g., the legal battles of wrestlers Matt Lindland and Keith Sieracki), that prompted the United States Olympic Committee to rectify the loopholes in its bylaws. In Europe, it was the equestrian Elmar Gundel's persistent legal challenge against a CAS Award which dissatisfied him that fundamentally reformed CAS, now (despite its imperfections) widely acknowledged as the "supreme court of the world of sport". Again, it was the unrelenting legal actions staged by the speed skater Claudia Pechstein at both international and national levels that earned athletes' right to public hearing at CAS. As a direct result, we are then able to enquire into the public hearing of Sun Yang, which would not have been available but for Pechstein. The painful lesson in Sun Yang's case really mobilised the entire Chinese society to give serious reflection upon sports governance and sports dispute resolution issues. Prior to Sun Yang, these issues were rarely looked into within China.
Comparative analysis laid out above suggests it seems more constructive to squarely face the challenges than to evade them. By the same token, it would be more valuable to face up and deal with any existing deficiencies, and communicate to the public (including the media) with transparency, rather than to hold defensive attitudes.
In Year 2019-2020, there was encouraging sign that sports and law interacted more frequently in China. In fact, we are heading towards the right direction where legal professionals actively participate in rule making and dispute resolution concerning the sports sector. Such interactions are generally observed in countries where professional sports industry has thrived with advanced degree.
While being pleased with the trend, we need to be conscious that the development of law in the sports industry fell far behind the commercial sector. However, the relative underdevelopment of law in sport is not unique to China – it applies across all other countries and regions with no exception.
II. Summary of the National Sport Policies at the State Council Level
Against the unusual social-economic backdrop during the pandemic, the publication of a treatise on sports dispute resolution has its own, special mission. This overview takes a professional stance, and starts from the "work done" at Chinese legislative and judicial level in Year 2019. We also delved into the regrettable results or unaddressed dilemmas represented by some major cases, and identified the areas urgently need "work to be done". We offer constructive solutions for some issues identified.
Because the Chapter is the first in the Annual Review series dedicated to sport, we thought it useful to provide readers with a summary of sport policies stipulated at the State Council level since 2014 (namely, Policy No.46, Policy No.121, the Outline for Building a Sports Leading Nation, and Policy No. 43), in Part II of the Chapter, to give a framework for the evolution of sport's status, or function, as identified in China's national policies. In Policy No. 46 stipulated in 2014, the sports industry was identified as "vital force for economic restructuring and upgrading". The Outline and Policy No. 121, both stipulated last year in 2019, further elevated the industry to the "pillar of national economy".
The common threads of the policy papers highlight the theme of sports reform in China and steps being taken to energise the Chinese market. To reach this end, the national sport policies have identified the following major tasks: obstacles either at a regulatory level or in practice need to be resolved; also, measures that contribute to an active market need be put in place, such as promoting professional sports and acknowledging the commercial value of sports-related intangible assets, including individual athletes' commercial rights to their name, image, voice, signature, personal data, and likeness.
First, Policy No. 46 abolished the approval procedures for commercial and mass sports events, reforming the government function from pre-competition approval to supervision only. This has directly contributed to the prosperity of the sports events industry in China. Incentivized by Policy No. 46, Chinese companies have been riding the trend that had been seen in the entertainment industry to acquire overseas sports assets or lucrative sponsorship rights, frequently featured in international high-profile deals.
Second, on 16 December 2019, the General Administration of Sport distributed a list of Sports Laws, Rules and Regulations in Force (as of 30 November 2019), which removed thirteen normative documents considered as outdated, including three that regulate commercial rights concerning Chinese athletes. The annulled documents concerning athletes had put heavy restrictions on athletes of the national team as to their commercial rights and activities as well as prize money distribution. This new development is bound to activate commercialization of athletes involving their image, name, voice, signature, likeness, and other personal rights, consistent with the appeal to "realise the market potential of top athletes" in Policy No. 43.
Third, in response to Policy No. 46's requirement for national associations to "decouple" from their affiliated state agencies, in 2015, the Chinese Football Association took the lead and detached itself from the General Administration of Sport of China, thereafter operating independently in accordance with the law and enjoying autonomy over affairs within its authority. In April 2017, the Chinese Basketball Association began to operate as an independent organisation.
Fourth, as the national sport policies highlight the crucial importance of professionalising sports and athletes involved, football and basketball are designated as the pioneers during this reform process. On 16 October 2019, the Chinese Football Association set a rough timetable for establishing an independent Chinese Super League ("CSL"), with an announcement that CFA would withdraw from the operation of CSL in its entirety to allow the full autonomy of CSL. On basketball, it is worth noting that the Chinese Basketball Association has fully withdrawn from CBA (Beijing) Sports Co., Ltd., which is the operating entity of CBA professional league. The year 2019 also represents the inaugural year of the "CBA 2.0 Brand Upgrading Plan" in terms of event operations, fan experience, business development, and brand promotion.
Fifth, as Policy No. 121 specifies that sporting events hosts or organising committees should be entitled to revenues from broadcasting the events. It implements the provision in Policy No. 43 that intangible sports assets such as exclusive live streaming rights of sporting events shall be protected as property rights. This is significant because the prevailing judicial opinion in China (by January 2020) had not acknowledged the property nature of intangible sports assets, such as "broadcasting rights" of sporting events. The uncertainty in terms of the nature and ownership of broadcasting rights casts doubts on judicial protection available to the exclusive live streaming rights of sporting events. By far, the leading cases in this regard tended to invoke Anti-Unfair Competition Law for punishing unauthorized live streaming of sporting events, as PRC courts often refused to acknowledge live streamed games as "works" protected by the Copyright Law. Policy No. 121 and Policy No. 43 afford meaningful policy reference for protection of intangible sports assets. Taking this into account, the courts have evolved their view of live-streamed works.
In April 2020, the Shanghai Pudong People's Court made a landmark judgment on CCTV v. PPTV ("央视诉聚力传媒"), which explicitly recognized the rights holder's copyright over live football match streamed online. In September 2020, the Beijing High People's Court reversed two influential judgments (issued in 2018) by the Beijing Intellectual People's Court, and rendered one judgment concerning NBA's copyright over its games against iQIYI, which brought the jurisprudence of Beijing courts in line with what had been decided by Shanghai court in CCTV v PPTV earlier this year. In November 2020, solid legal protection for live sporting events (whether streamlined online or not) was sealed at the legislative level, with the amendments to the Copyright Law of the People's Republic of China, which included a newly added category of "audio-visual work"(视听作品)to protect sporting events productions. The uncertainties with respect to "broadcasting rights" concerning live sporting events, are thus finally settled.
III. The Setbacks Marring the Development of Sports Industry in China
We need to recognise the twists and turns from the irrational investment trend that marked the acquisition spree of overseas sports assets by Chinese companies, the unfair competition other irrational market behaviors arising from the newly freed access to mass sports events. Moreover, the "decoupling" of national sports associations from their state affiliations, scheduled to be accomplished by the end of this year (2020), is not yet finalised; also, the prospective Chinese Super League in real, independent sense, despite being revisited from time to time, has not been formally established according to its prior timetable.
In fact, any proposed change or progress in any country or culture takes a spiral form--"twists and turns" are the norm rather than the exception. Besides, sports in China are deeply entrenched with a unique history and background of this country. On one hand, regulators should not shy away from different opinions (for example, criticism over the setbacks experienced in the course of reform) – we suggest tackling disagreements in a more forthright manner, providing explanations where necessary, and taking pragmatic actions to solve the problems. On the other hand, the public does not have to overreact in every case of setback or less-than-ideal situation.
The authors would be pleased if the Chapter inspires in-depth thinking and thought-provoking discussions. Also, we hope our work could provide certain constructive references to the regulators and all stakeholders in the Chinese sports industry.
As the Chinese author of the Sports Chapter, I would like to extend my sincere gratitude towards BAC/BIAC and the editorial committee of the Annual Review. Thanks to their open mind, this treatise on the emerging discipline of "sports dispute resolution", has become a reality. We believe its publication would attract more people, including decision-makers and stakeholders in the sports industry, to dedicate attention to the rule of law in sport it duly deserves. The ensuing discussion may thus lead to serious consideration upon the path to professionalisation and modernisation for the Chinese sports industry, from the specialist perspective of "dispute resolution".
IV. Analysing Sports in China through the Lens of Dispute Resolution
Someone may ask (understandably): why do we analyse the sports industry in China from the perspective of "dispute resolution"? After all, "dispute resolution" forms only small part of the legal discipline, not to mention the so-called "sports dispute resolution", which is even a more specialised branch of the tiny category of "sports law" (if there is any discipline called "sports law" at all). In the view of this author, this query could be best addressed with the cases of Sun Yang(孙杨) and Ning Zetao(宁泽涛), China's once shiniest swimming stars, yet both being hit hard with dramatic setbacks right at the peak of their careers. Though the causes for their harsh setbacks were different, there is something in common — Chinese sportspersons (even those at the very top) are generally not good at dealing with different opinions (i.e., disputes); they also lack the assistance from professionals who can help them navigate through controversies or tricky situations. Sun Yang broke the rules (at the cost of his career) initially driven by disputing with a sample collection team regarding who is "right" and who is "wrong"; Ning Zetao retired early from the pool due to the disputes between competing sponsors and the failure of all parties to properly solve their disagreements.
When Sun Yang's case was adjudicated at the international level, it became obvious that he, as a top athlete in China, turned out unfamiliar at all with the mandatory rules that every athlete should be well informed about. The athlete and his entourage's lack of preparation or awareness of the nature of a CAS proceeding (exemplified by calling for interpretation service of a random audience without seeking prior approval), had given an unfavorable impression to any observer that – this athlete lacked respect for rules and procedures reasonably expected from him.
Since the publication of the CAS Award, the athlete has received severe criticism in his own country, and the author believes that he must have been reflecting. But it is not only Sun Yang who should reflect – all of us, anyone who cares about sport in China, must reflect on why our top elite athlete team created such unprofessional impression in international proceedings and eventually, cost the athlete a heavy, painful price? The absence of a domestic dispute resolution mechanism that could intervene, when sportspersons dispute with their governing bodies, might offer some insights to Sun Yang's apparent lack of awareness for international rules and proceedings.
In Ning Zetao's case, he was thrust into a rollercoaster of events that witnessed the athlete's fall from one of the most celebrated, highly sought-after Chinese brand darlings after winning the Men's 100 m Freestyle final at the 2015 FINA Swimming World Championships in Kazan, to a disappointment at the Rio 2016 Olympic Games, where he was unable to perform at a level reasonably expected from him, culminating in his eventual dismissal from the national swimming team. His sudden turn of fate was reportedly due to the pre-Rio distractions and pressures caused by disputes involving sponsors. In March 2019, after years of struggling in the provincial team, Ning Zetao announced his retirement at age 26.
Ning Zetao's trajectory may find its roots in the competition between his personal sponsor and the national swimming team sponsor, as well as the failure of all involved to resolve the dispute. Ning's case, along with similar incidents experienced by other top athletes, reveals the increasing awareness of their personal rights by successful athletes (who possess significant commercial values). The cases also expose the systematic and practical difficulties encountered by Chinese athletes trying to commercialise their personal rights.
The way Ning Zetao deals with his dispute with other parties (including, notably the relevant governing body) was not constructive, which escalated the dispute and caused his early retirement. A successful professional career cutting short by commercial disputes entails enormous losses for all parties as athletes' commercial values climb in tandem with their professional performances. We must identify the causes of such disputes. These disputes emerge and may compromise athletes' careers because in the state-run sports context, athletes are considered subject to the total control of their governing bodies, and their individual commercial rights are subject to group interest as a result. In addition, the absence of a dispute resolution mechanism in Chinese sports puts any disagreeing athletes in a disadvantageous position as they lack the infrastructure support to communicate with their regulators on an equal footing, or have the disputes resolved by independent arbitration or mediation conducted by neutrals.
For some time, Sun Yang and Ning Zetao, both enjoying large fan base, were favourably viewed as Chinese Swimming's "twin stars". It is thus most regrettable, to witness the duo experiencing harsh setbacks one after another. Considering that elite athletes' commercialisation is now an important part of the national strategy written into Policy No. 43, actions must be taken, and the proposals outlined in the Chapter in relation to formation or designation of a proper Chinese sports arbitration institution may assist.
Much as has been done in other countries, China needs to develop clear rules to demarcate athletes' individual commercial rights and, to set up a dispute resolution mechanism for solving disagreements that safeguards fundamental due process. Without clear rules and a neutral dispute resolution structure, it would be impossible for Chinese athletes to realise their individual commercial values to their full potential. This, in turn, might well affect overall values of governing bodies' sponsorships because the individual athlete's rights would be worth less. In this regard, athletes' individual interest aligns with group interest.
In sum, the cases of Sun Yang and Ning Zeta called for the urgent need to establish a domestic dispute resolution mechanism to solve any disagreements between sportspersons and their governing bodies. The guarantee of due process is essential. We elaborated on the proposal in Part IV of the Sports Chapter (Practical and Academic Focus), with references to the approaches adopted in the US, UK and Canada.
V. The Internationalised Sports Industry, Sports Law and Sports Dispute Resolution
It is evident that sports embody a highly international feature, which is attributed to the transnational nature of sport itself — participants of different nationalities and diverse cultures compete against each other at the Olympic and FIFA levels on a country-by-country basis, transcending international legal and political boundaries. Domestic decision-makers must, therefore, be able to put their decisions in international context, as sport, because of its international nature, must observe harmonized, uniform, and universal sets of rules so that competitions and associated mechanisms are commonly governed everywhere on earth. disputes in this area, if not understood in the sporting context, are bound to come to an incorrect or unworkable result.
In Case 1, WADA vs Sun Yang & FINA, highlights the crucial issue of priority when applying international rules and domestic regulations.
In Case 2 concerning enforcement of a CAS award in China, the People's Court applied the international rules enshrined in the New York Convention, resulting in the recognition and enforcement of a CAS award of Swiss nationality. What demands further enquiry is the issue whether New York Convention could be applied to enforce CAS awards of disciplinary nature, in China where commercial reservation was made.
Although the case of Dalian Transcendence FC (Case 3) involves domestic litigation, the people's court must come to a better understanding of the principles of football governance, which involves the FIFA Statutes and regulations, to reach the correct conclusion and ensure that all parties have access to justice.
The transnational nature of sports enables it to bridge different states and cultures. Sports law and sports dispute resolution also help to bring national law in line with international rules. As an international law practitioner who embraces the global culture and travels around the world – as someone enchanted by the miraculous power of sports, I thoroughly enjoy the research and writing process towards the Annual Review. My co-author Mr. Jeffrey G. Benz, one of the world's most highly regarded sports arbitrators, has brought a wealth of knowledge and a unique, invaluable comparative perspective into our work. His American way of being straightforward and outspoken had balanced my Chinese way of conservativeness and often, overloaded concerns. Jeff's wealth of knowledge in this field, as well as his high working standards, eventually pushed me to reach beyond my limits and strive for the best we could achieve on the Chapter.
Needless to say, I have benefited a lot from working with Jeff — not only in terms of knowledge, but also the way of communication – especially the communication between people from different cultural background. During this co-writing experience, I reflected on how I expressed myself, and had learned about "solving differences" between co-authors.
We, the co-authors coming from different countries managed to overcome our cultural and ideological barricades, worked together seamlessly, and eventually, created a work that we both think great. During the course of working together, dispute resolution is inevitable. Unless we make efforts to seek common ground among different approaches, we will not be able to find win-win solutions. The prospect of achieving something all parties are happy about, is in my view, the unique charm of "dispute resolution".
I am thankful to BAC/BIAC for giving the authors the pioneering opportunity to delve into "sports dispute resolution", a relatively unknown discipline in China prior to the Chapter's publication. We command BAC/BIAC's open mind to welcome, for the first time, a co-author of foreign nationality. In fact, it was only after I started to work closely with Jeff that the value of foreign author's participation clearly emerged.
Moreover, it is forward-looking for BAC/BIAC to simultaneously publish the English version of the Review: when the English version of Review reached our foreign colleagues and friends by post, we were able to communicate our thoughts and best wishes via the beautiful book during the pandemic; in the meanwhile, professional exchanges have been facilitated – foreign colleagues from international federations, academic institutions, and private practices have been generously sharing their feedback and respective experience in their home countries, which provide helpful materials for further research and writing projects.
Now please allow me to show my sincerest gratitude towards the professors who encouraged my academic pursuits along the way, the judges who dedicated to the study of new issues and bravely broke away from conventions, the media platform such as Lanxiong Sports who was bold enough to publish professional commentaries when unsure about the "official stance" from the authorities, the regulators who are open to the author's suggestions, and last but not the least, our readers and sports fans who genuinely care about and debate sports issues with formidable rigour .
On 25 December 2020, BAC/BIAC will be holding the online launch of Annual Review on Sports Dispute Resolution in China (2020) from 2:00 pm to 4:00 pm. We welcome all to attend this virtual event, and any feedback, comments or criticism will be wholeheartedly appreciated. I would also like to take this opportunity to thank the three distinguished guests who generously agree to make remarks following my presentation of the Chapter: Professor Susan Finder, Distinguished Scholar in Residence from the School of Transnational Law, Peking University, Professor Wang Xiaoping, law professor dedicated to sports law and regulatory issues from China University of Political Science and Law, and Mr. Zhou Daxing (Darcy), who is in charge of the League of Legends Pro League (LPL) rule making. I am also grateful for the precious time of Mr. Lin Zhiwei, Secretary General of BAC/BIAC, who will deliver an opening remark for the event, and Mr. Zhang Haoliang, Director of BAC/BIAC's International Case Management & Business Development Division, who will be kindly moderating the event.
We look forward to seeing you all at the event.
All disputes arising from or in connection with this contract shall be submitted to Beijing Arbitration Commission / Beijing International Arbitration Center for arbitration in accordance with its rules of arbitration. The arbitral award is final and binding upon both parties.