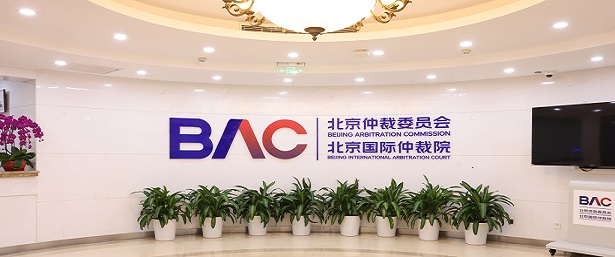 2017 HONG KONG SUMMIT ON COMMERCIAL DISPUTE RESOLUTION IN CHINA
---
Publish time: 2017-6-15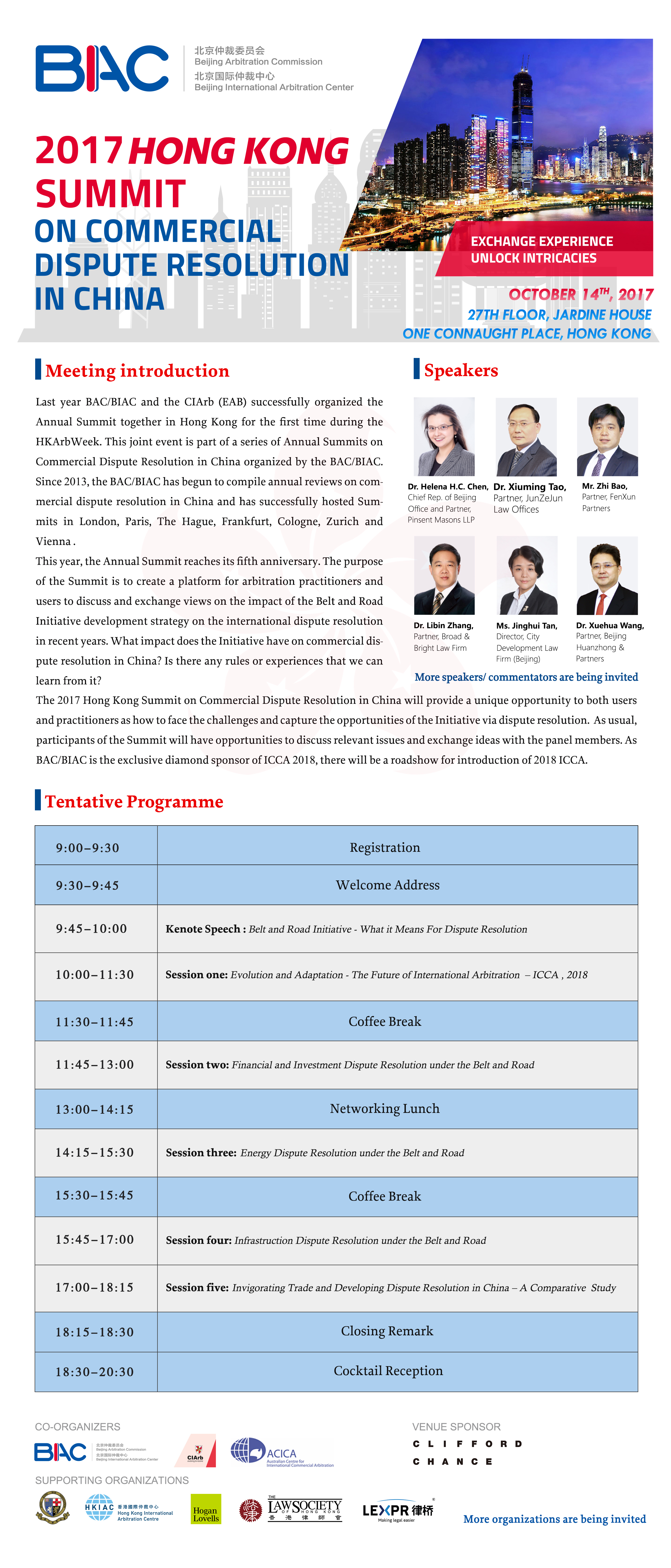 Sharing the latest industry trends of dispute resolution, exchanging experience under the Belt and Road from perspective of home and aboard.
Topics with respect to Arbitration, Financial and Investment Dispute, Energy, Infrastruction, International Trade, ICCA 2018 Road Show will be included.
Please see the official website for more information:http://annualreport.bjac.org.cn/en/2017?e=54
Should you have any further questions, please do not hesitate to contact:
Ms. Li Mi: limi@bjac.org.cn
Mr. Chu Ouya: chuouya@bjac.org.cn
All disputes arising from or in connection with this contract shall be submitted to Beijing Arbitration Commission / Beijing International Arbitration Center for arbitration in accordance with its rules of arbitration. The arbitral award is final and binding upon both parties.