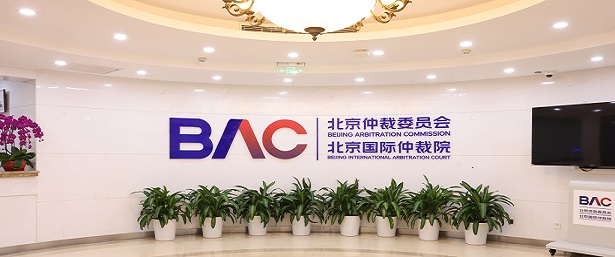 Welcome to Seminar on "Recent Developments in Investment Arbitration"
---
Publish time: 2017-3-17
The Beijing Arbitration Commission/Beijing International Arbitration Center sincerely invite you to attend the seminar on "Recent Developments in Investment Arbitration".
With the development of globalization and the growth of international trade disputes, international commercial arbitration has become a required course for many lawyers and in-house counsels, and has won extensive attention from the legal industry. As an important branch of international arbitration, investment arbitration, however, has not received corresponding studies in China, and legal practitioners expertized in dealing with investment arbitrations with huge disputed amount and complex legal relationships are rare.
Nevertheless, the constant emerging cases such as Sanum Investments Ltd v. Government of the Lao Democratic Republic, the Yukos case, Ping An Life Insurance Company of China, Limited and Ping An Insurance (Group) Company of China, Limited v. Kingdom of Belgium, Beijing Urban Construction Group Co. Ltd. v. Republic of Yemen, Ansung Housing Co., Ltd. v. People's Republic of China, investment arbitration has been attracting more and more attentions because of its unique features in legal structure, law application, jurisdiction, composition of the arbitral tribunal and so forth, and studies therein have become increasingly in-depth.
Leading lawyers specialized in international investment arbitration, both domestic and abroad, have been invited to this seminar, who will start with the up-to-date hotspots, deliver the cutting-edge information and issues of investment arbitration to the audience through case studies, and interpret the recent development trends of international investment arbitration. We look forward to your participation.
Simultaneous interpretation service will be available.
Time: 13:30, March 22, 2017
Venue: BAC/BIAC International Conference Room (17th Floor, China Merchant Tower, No. 118 Jian Guo Road, Chaoyang District, Beijing 100022, China)
Should you have any query, please feel free to contact Mr. Lin Chenxi at +86 10 8565 9560 or linchenxi@bjac.org.cn. The flyer of the event is attached herewith for your information.
All disputes arising from or in connection with this contract shall be submitted to Beijing Arbitration Commission / Beijing International Arbitration Center for arbitration in accordance with its rules of arbitration. The arbitral award is final and binding upon both parties.