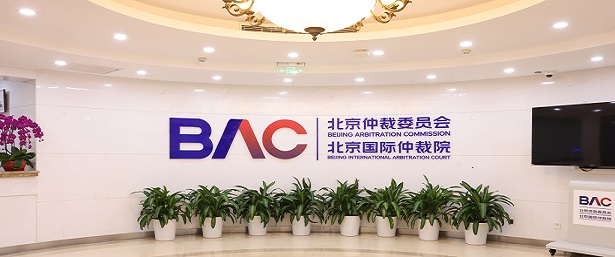 Welcome to The 11th In-house Counsel Forum ——
Forum on Practical Skills of International Commercial Arbitration
---
Publish time: 2017-2-16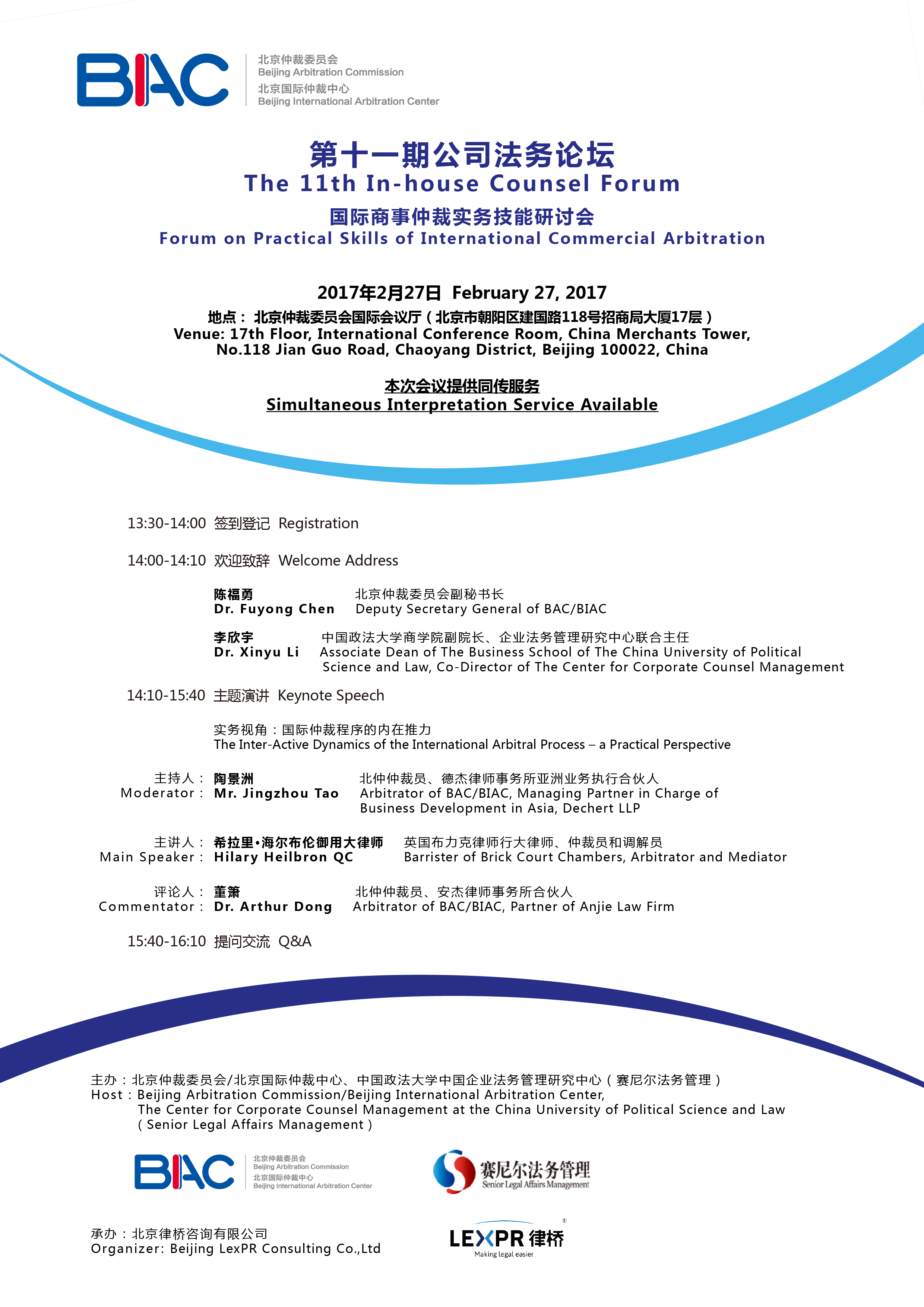 With the constant progress of the Belt and Road Initiative, more and more Chinese enterprises go abroad and are deeply engaged in international business and trade. While China enjoys its increasingly notable position in the international economy, international commercial disputes involving Chinese enterprises are on the rise. Arbitration, as one of the dispute resolution mechanisms, plays an important role in resolving international commercial disputes. Nevertheless, Chinese enterprises' capability in dealing with dispute resolution mechanisms such as arbitration does not match the level of its economic position, and is particularly weak in front of the counterparty's attorneys expertized in Common Law litigation skills. It is thus imperative that in-house counsels and attorneys of Chinese enterprises improve their skills in arbitration, so as to make clear and convincing presentation in arbitrations and argue for interests of Chinese enterprises as far as possible.
The keynote speaker of the event, Mrs. Hilary Heilbron QC, is extensively experienced. She has repeatedly presented clients before the Supreme Court, the House of Lords and the Privy Council of the United Kingdom as the leading counsel. In her presentation, she will, based on her rich experience, share with the audience the practice and skills such as the conduct of arbitral proceedings, the communication between arbitration participants, and especially the appointment of arbitrator, the formation of arbitral tribunal, the preparation of written statement, the debate in oral hearings and the cross-examination skills.
Dr. Arthur Dong, Arbitrator of the BAC/BIAC and Partner of Anjie Law Firm, will act as the commentator. He has been engaged in a number of international arbitrations, and will share his thoughts based on his own practice experience as to how Chinese attorneys can play an efficient role and provide their values in international arbitration.
The event will be moderated by Mr. Tao Jingzhou, Arbitrator of BAC/BIAC and Managing Partner in Charge of Business Development in Asia of Dechert, LLP.
We sincerely look forward to your participation.

Simultaneous interpretation service will be available.

Time: 13:30, February 27, 2017
Venue: BAC/BIAC International Conference Room (17th Floor, China Merchant Tower, No. 118 Jian Guo Road, Chaoyang District, Beijing 100022, China)

conference agenda
Online registration

Should you have any query, please feel free to contact Ms. Liu Nianqiong at +86 10 8565 9560 or liunianqiong@bjac.org.cn.
All disputes arising from or in connection with this contract shall be submitted to Beijing Arbitration Commission / Beijing International Arbitration Center for arbitration in accordance with its rules of arbitration. The arbitral award is final and binding upon both parties.